Jurassic World: Dominion Dominates Fandom Wikis - The Loop
Play Sound
Bandai Namco is the company that has produced the entire Katamari series. After We ♥ Katamari, the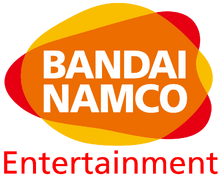 orignal creator of the game, Keita Takahashi, decided that he would no longer work on the series. Namco continued to produce the series without his contribution.
Namco originally existed solely as a video game developer and publisher. As Nakamura Manufacturing Ltd., it was founded in 1955 as a toy manufacturer, much as Nintendo had in 1889. Namco produced mechanical rides that were placed in department stores until 1971, when it acquired the Japanese branch of Atari. Namco Enterprises Asia Ltd. was established in Hong Kong, and soon the company changed its name to Namco Ltd. They began producing coin-operated games for arcades and through the 70's and 80's, produced some of the most popular games of the era, including Pac-Man, Galaxian, Galaga, and Dig-Dug.
Bandai later merged with Namco in 2005. When the merger was completed a year later, Bandai continued to be the primary manufacturer of toys while Namco continued to focus on video games. Namco Bandai Holdings is now the 3rd largest video game corporation in Japan. Recently, a new subsidiary has been established in the US, where their classic arcade games are being ported to cellphones and other mobile devices.
Many Easter eggs relating to Namco have been placed in the games. Most notably, the file select screen of all the games until Beautiful Katamari has The Prince roll up the letters of Namco (Na, M, or Co) to select which file to continue. In We ♥ Katamari, an arcade machine can be rolled up, and doing so plays the Pac-Man theme. Numerous other references to Namco and gaming in general have become a trademark of Namco's work.