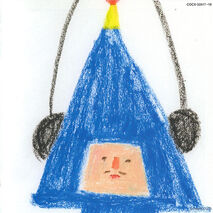 Katamaresort (カタマリゾート) 
is a song from
Me & My Katamari
and the third track on the first disc of the official soundtrack
Katamari Original Soundtrack Damacy
.
The track plays exclusively in the menu. Katamaresort was later re-arranged as Katamaresort Song in Katamari Forever, complete with vocals and lyrics.
Personnel
Katamaresort Song
Katamaresort Song (カタマリゾート・ソング) is a rearrangement of the original song, this version features vocals from Saigenji. It's a remix of the song that's heard in the Prince Island featured in Katamari Forever and the third track of the first disc on the official soundtrack Katamari Damacy Tribute Original Soundtrack: Katamari Takeshi.
This song is only heard in the Limited to 50 stage.
Personnel
Music by Hideki Tobeta
Lyrics by Hideki Tobeta
Remixed/Rearranged by Hideki Tobeta
Community content is available under
CC-BY-SA
unless otherwise noted.