Featured Article
The Ski Resort is a place where The King sends The Prince to roll katamaris as a request for a fan. The Ski Resort is featured in We ♥ Katamari and it reappears again in Katamari Forever and Touch My Katamari. The Ski Resort is a place that can people can come and relax and have fun in the snow. People are able to go rent out skis by the rental shop and take a lift to the top of the mountain. People are normally seen going down and also skiing around the resort around a frozen lake.
Read the full article on Ski Resort.
View all featured articles.
Featured Media
Beautiful Katamari - INTO THE SKY
View all featured media.
Polls
What is the best game in the series?
Discord Server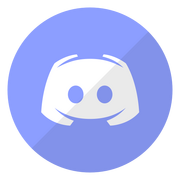 Come to the Discord to discus anything you have on your mind about Katamari! Use this server to talk about your interests you have about the game! The server is open for everyone to come and chat, if you have any concerns about the server, you can message the moderator here on Wikia or on Discord.

Come and join the server here! [1]



What's new on Katamari Wiki
New Discord Server!
Hello everyone, I'm here to announce that the Discord Server has been set up, we have the opportunity to chat amongst ourselves and other fans of Katamari, be sure to check it out and message me if you want something to be added to improve the server in general, all ideas and feedback is appreciated, so go on and check it out for yourself!
User:Tiny Evil Uncle Burgers(talk) 17:30, November 24, 2019 (UTC)
View all news.
Contents
Helping out
We need articles! If you have an idea for an article, just put in the title here.
Not sure where to start?
Adding content
Talk and more...
Check out the community portal to see what the community is working on, to give feedback or just to say hi.
Stop by the Discord server and talk with other Katamari fans about the series, the wiki, and other Katamari related topics, and remember to read the Chat Rules.
Community content is available under
CC-BY-SA
unless otherwise noted.