Featured Article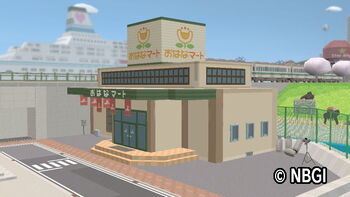 Happy Mart or Supermarket or Supermarket #2 is a supermarket where The King sends The Prince to roll katamaris. The supermarket is featured in Beautiful Katamari and it reappears again in Katamari Forever. The supermarket has an array of different items to choose from, people are able to buy produce, fish, meats, dairy, breads, sweets, necessities, flowers and even have lunch in the food court.
The King sends The Prince here to roll as much as possible with a fixed budget of ¥300,000, or he's been sent to roll and collect as much food to get obtain the most amount of calories possible. Happy Mart was also overrun by a mechanical alien race in Mechanical Colony after a UFO crashed outside.
Read the full article on Happy Mart.
View all featured articles.
Featured Media
Katamari Forever - Scorching Savanna
View all featured media.
Discord Server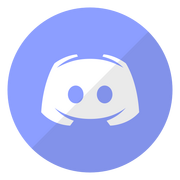 Come to the Discord to discuss anything you have on your mind about Katamari! Use this server to talk about your interests you have about the game! The server is open for everyone to come and chat, if you have any concerns about the server, you can message the moderator here on Wikia or on Discord.

Come and join the server here! [1]
What's new on Katamari Wiki
New Content Moderator
Hello everyone, I'm here to announce that we have a new content moderator, it's Robocami1, they've have been a huge help and I trust that they'll do a wonderful job maintaining the wiki. They bring a lot of appreciated findings to the wiki, especially about Katamari Damacay Online. Be sure to say hi!
User:Tiny Evil Uncle Burgers(talk) 10:30, September 24, 2021 (UTC)
View all news.
Contents
Helping out
We need articles! If you have an idea for an article, just put in the title here.
Not sure where to start?
Adding content
Talk and more...
Check out the community portal to see what the community is working on, to give feedback or just to say hi.
Stop by the Discord serverand talk with other Katamari fans about the series, the wiki, and other Katamari related topics, and remember to read the Chat Rules.