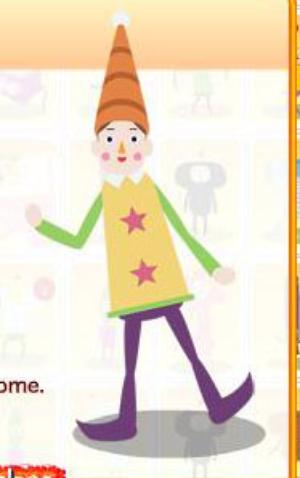 Pokkle is a "cousin" that much resembles an elf or dwarf. He is supposedly a prince from a magic country. According to his collection descriptions, Pokkle has made so many friends in the King's Universe, he has forgotten to return home. Though, he could just be a nuisance.
Appearances
Edit
Where/How to Find: Sunflower Continent - Walking across one of the rainbows.
Size: Less than 500m
Description: A prince from a magical country.He's made so many friends that he's forgotten to go home.
When Rolled Up: Hm? What's that? Rolled up something. Oh, it's Pokkle! So nice to see you!
Where/How to Find: Hubble Horoscope - hiding in the bushes with the cuckoo clocks on a tsuchinoko.
Size: 36cm1mm
Description:
When Rolled Up: Hm? Something human-y... It's Pokkle! Didn't We ask you to get suspenders?
After Clearing Stage: A hint of the exotic... Sawubona, Pokkle. In the Princedom, even the most exotic feel at home.
Where/How to Find: Make a Star 4 (Constellations) - See Beautiful Katamari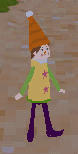 Size:
Description:
When Rolled Up: My sensors shows you just rolled up a crayon. Oh, it's Pokkle! Stand back! He's a fairy tale gone wrong!
His character design carries uncanny resemblance to Wirt from Over The Garden Wall, and Pokkle predated him by 8 years.